Continuous Sealer with Gas FRM980iii
Continuous Sealer merupakan barang yang tidak lagi asing bagi yang memiliki home industri atau bisnis rumahan. Alat tersebut melakukan proses pembungkusan yang berukuran kecil dengan mengunakan sistem pengendali suhu.
Continuous Sealer with Gas FRM980iii bergaransi resmi 1 tahun dengan harga termurah dan sparepart terlengkap. Continuous Sealer with Gas FRM980iii ini bertenaga daya listrik sebesar 900 watt. Memiliki jarak dari sealing centerto conveyor table 10-40 mm dan hasil sealer selebar 10 mm serta mampu menahan beban hingga 3 kg. Hubungi Team marketing kami sekarang juga.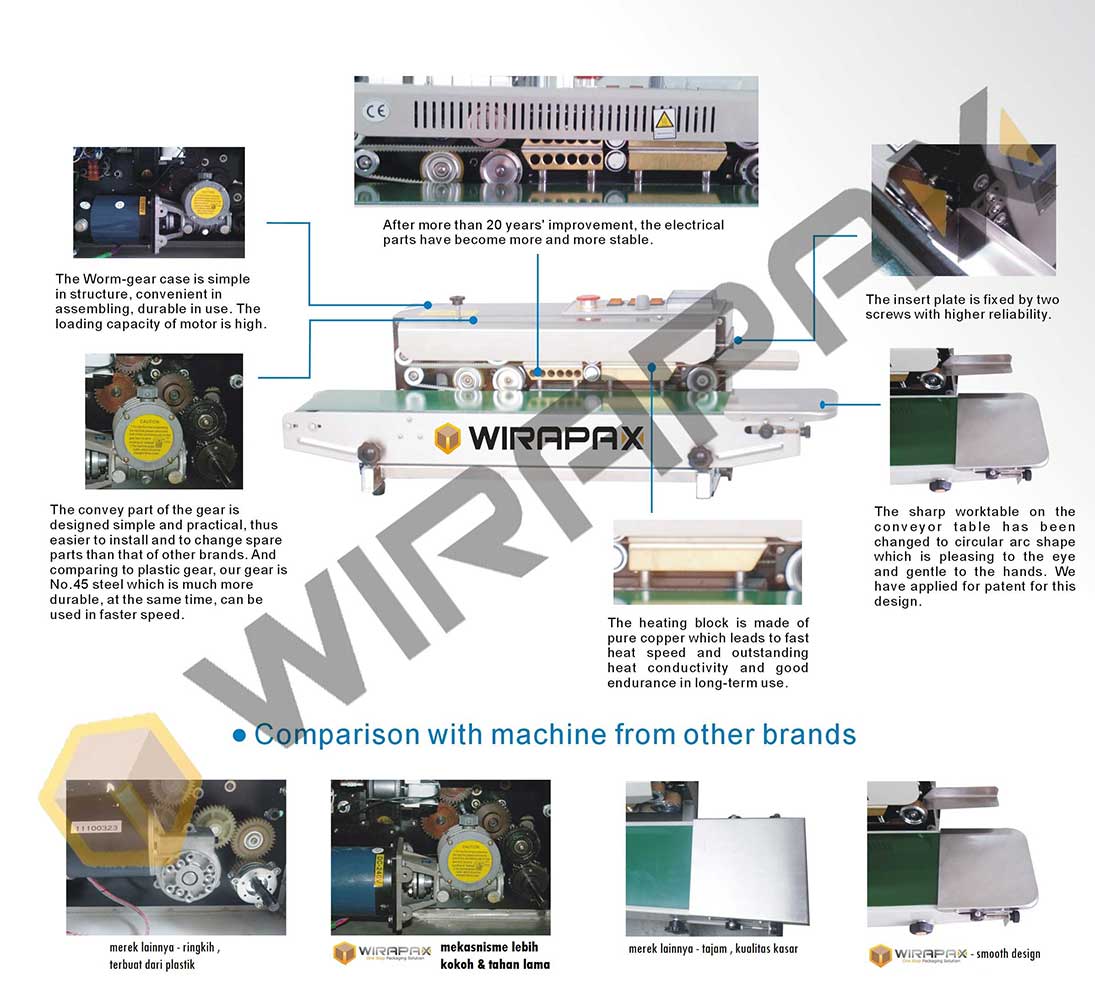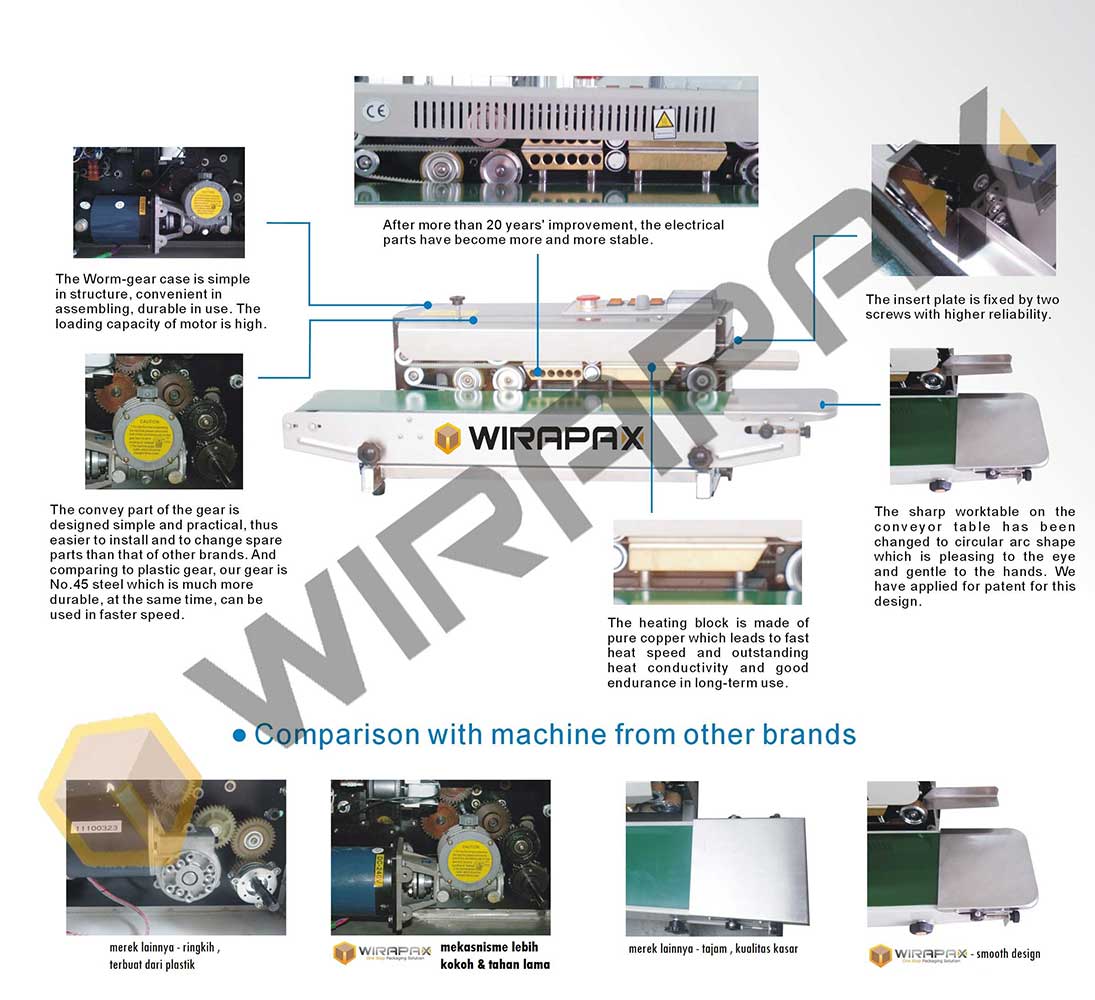 Dilengkapi dengan hot-roll printing coder untuk mencetak angka dan huruf ke kantong.
Dilengkapi Gas filling blower.
All-in-one continuous bag sealing system berkecepatan tinggi.
Konstruksi stainless steel tahan karat.
Termasuk motorized belt conveyor dengan penyesuaian kecepatan yang dapat mudah diatur.
Sangat mudah digunakan.
Dilengkapi dengan sensor photo untuk presisi printing yang optimal.
Dilengkapi dengan bag entry guide untuk kemudahan memasukkan kantong dan hasil seal yang rapi.
Ditambahkan sistem pendinginan udara dengan pendingin ekstra-lebar dan 6 lubang perpindahan panas.
Dilengkapi dengan analog temperature controller: 0 – 300°C.